Validation Services
Sterilisation Validation
Expertise. In-House.
Prior to beginning routine ethylene oxide sterilisation, a product with a sterile claim needs to complete a validation process to ensure the Sterility Assurance Level claimed is met according to ISO 11135. Steam Sterilisation validations are carried out in accordance with ISO 17665.
Ensure that your team will be notified and regularly updated with the detailed outcomes of all stages of your validation project.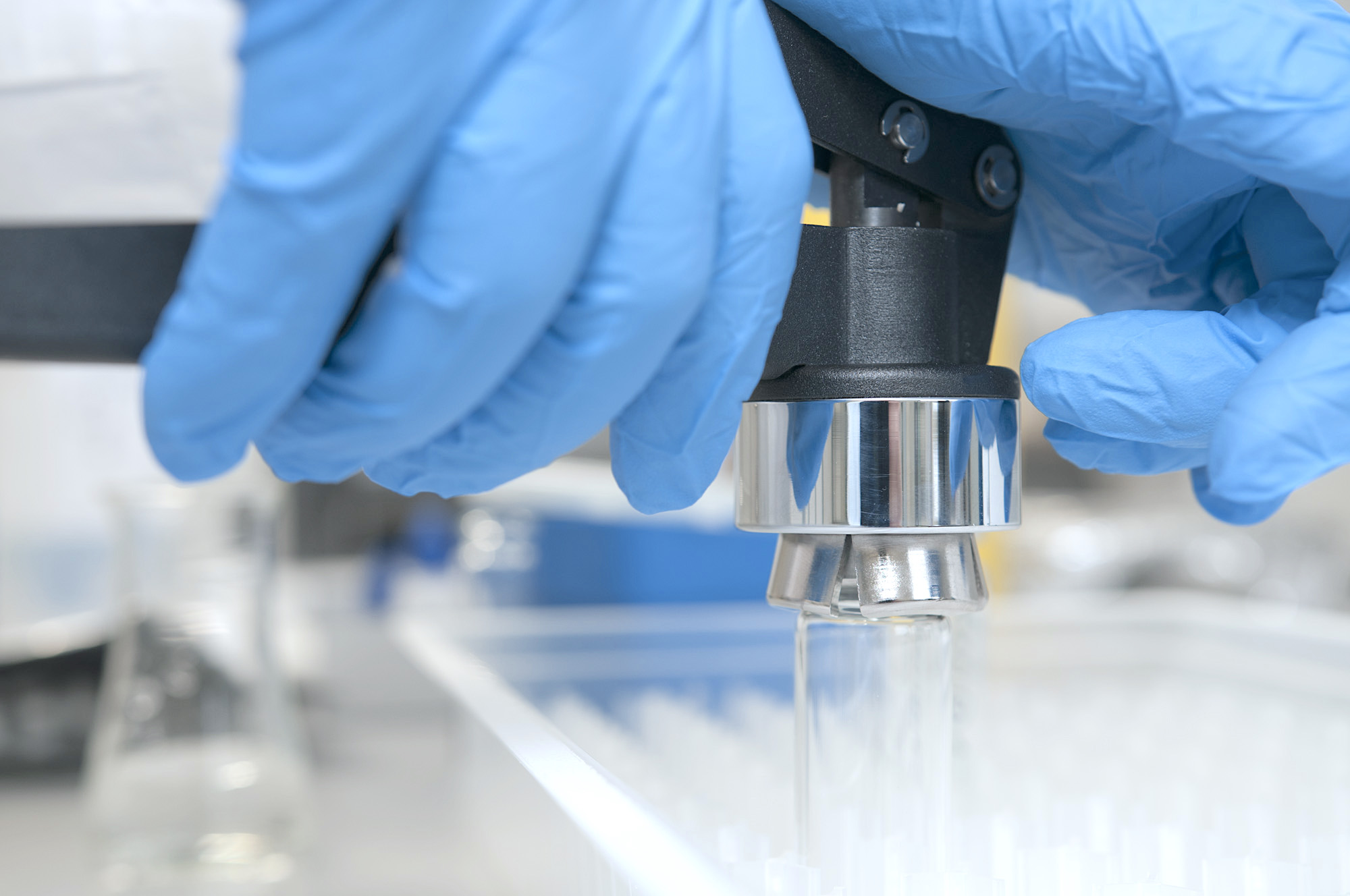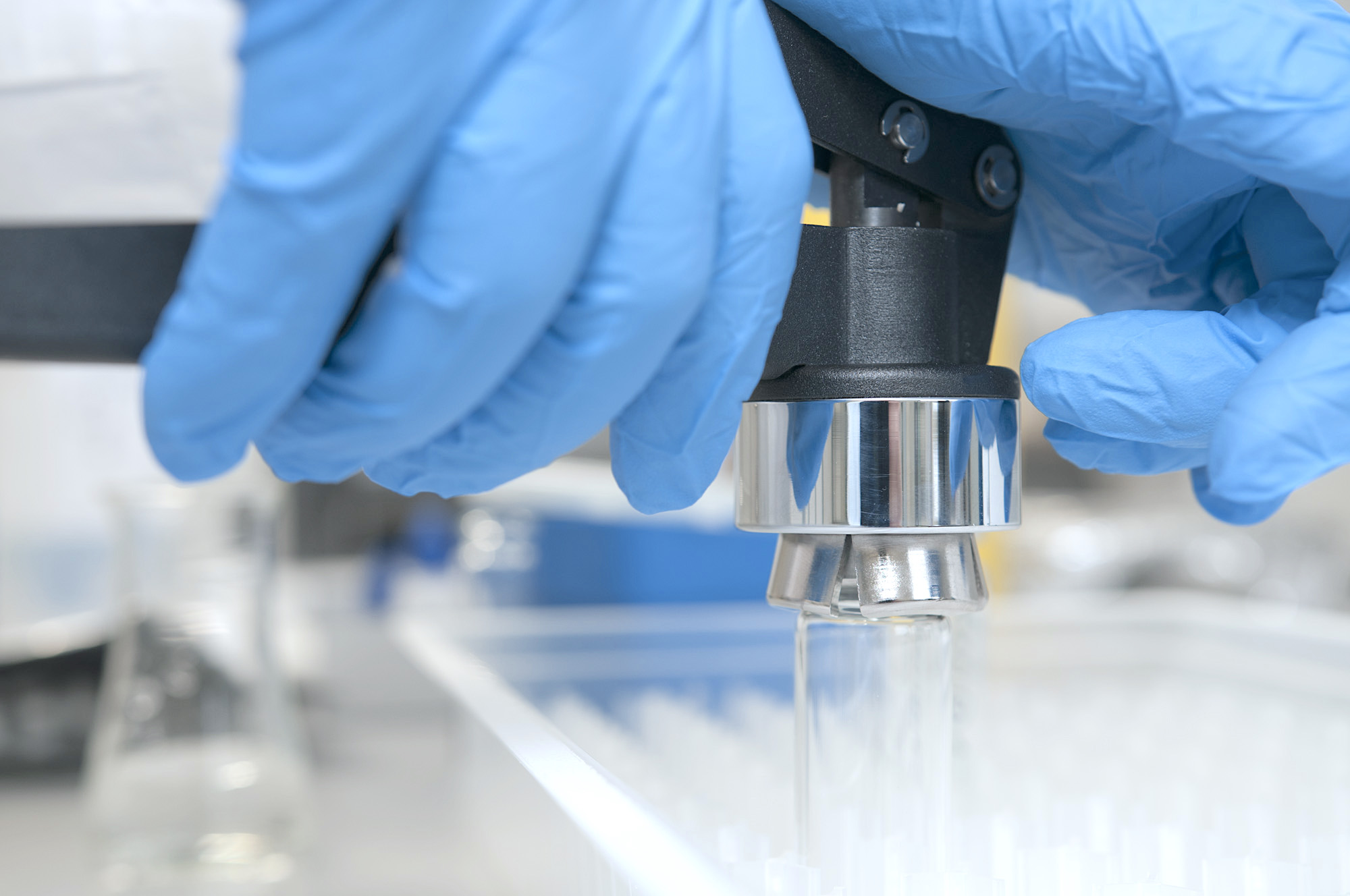 Industry-leading documentation
EO Sterilisation Validation
An Ethylene Oxide (EO) Sterilization Validation is designed to assist the manufacturer in the development of a sterilization process that delivers the appropriate sterility assurance level and ensures repeatability for each product type developed. All types of products, whether sterilized in-house or by a contract sterilizer, must be validated to ensure compliance with national and international standards.
ANSI/AAMI/ISO 11135.
AAMI TIR14.
AAMI TIR16.
AAMI TIR28.
The requirements for an EO Sterilization Validation are outlined in ANSI/AAMI/ISO 11135. Various AAMI TIRs also offer guidance in meeting the requirements of the sterilization standard. Medistri specializes in ethylene oxide sterilization validations, and we can partner with you as well as thanks to our contract sterilization infrastructure through the entire process from protocol generation to final report completion.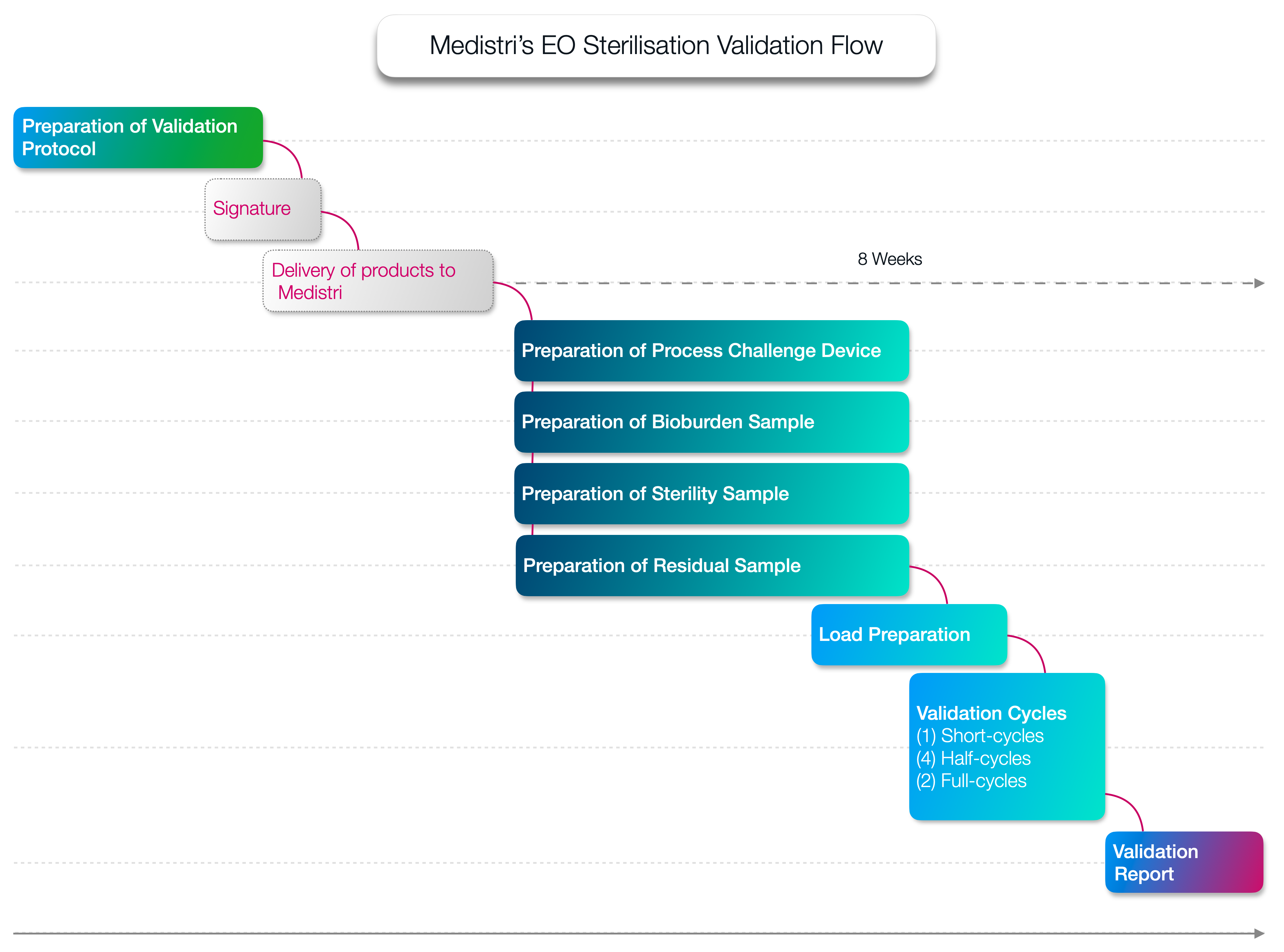 Transfer of Competence
Steam Sterilisation Validation
In-House Expertise.
Microbiological aspects of medical device manufacturing.
Validation process of devices.
Compliance with international standards.
Development of validation protocols.
Requirements for releasing sterilisation batches during routine processing.
Steam Sterilisation validations are carried out in accordance with ISO 17665.
Work with Medistri's team to identify the worst-case sterilisation location as well as all the sterilisation complexities of our final products. Using precise data-points, our team will identify the ideal placement for the biological indicators for complete monitoring of the validation.
360 degree view
The Medistri validation team has the following areas of expertise
Sterilisation validation for complex products/devices.
Sterilisation validation for pharmaceutical products.
Initial design of the microbiological process.
Microbiological testing.
Material selection.
Dose mapping.
Verification of doses.
Qualification of products in the process of being CE marked.
Reduction of incubation time for biological indicators.
Calibration of equipment.
Reduction of residual time.
Qualification for the installation of equipment.
Are you ready to get started?
Contact us and our qualified team will respond.